When Avoiding Robots Becomes Avoiding Men
It came to my attention that as a Nation we are all on the hype that being connected to our phones means we are better people.
As I was making my bookings for the Easter holidays, checking prices and trying to make bookings online, because that is what the interwebs gives us i.e. Instant gratification and automation of services.
The surprise was on me when I was redirected to a main site for information and there was none??! Not even an FAQ section. Which had me wondering as to why there was a website in the first place? Is that not the purpose of having a domain? So we can "walk in" and get our queries handled in a timely manner? As a 'store front' that customers can choose to walk in?
We have all stumbled on sites whereby you request some information and it sends you an automated robotic response, regardless if they can help you or not. That is why when I saw the notification to speak to a care agent online (on their website) "Welcome to Live Chat", I was very hesitant to waste time typing in the window. I had some time to kill and tried it anyway…
Lo and behold! Helen turned out to be a real customer support agent on a website! I am so accustomed to such responses on Social media, which every brand is now hopping on in order to solve your problems, which may be why the window chat on sites remains unused and probably becomes resource heavy.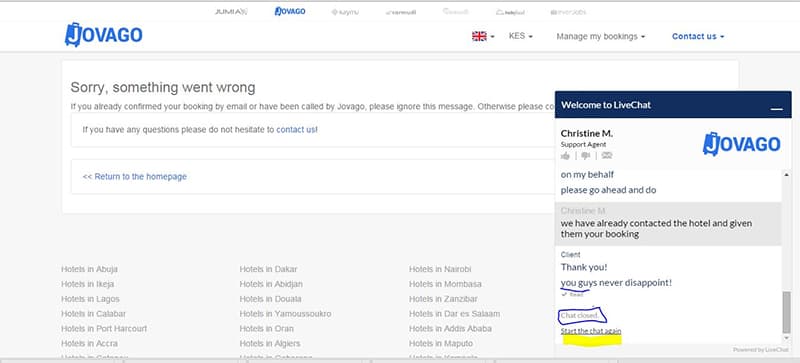 She referred me to another local agent still on the same chat instantly and my problem was solved and I wasn't even told to wait on the line, yeah it was on the main site. After a few minutes, I had my hotel booked. I then received a call and a confirmation message on my phone, now that's what's up!
Their user journey for the live chat is incredible, why?
As a client, I have the right to open and close the chat on my end. That means no chance of being nagged afterwards.
Once you close the chat section, you have the option to evaluate the chat plus a text box to add any other comment; at least they don't assume their pre-set questions are the only comments you may have for your review.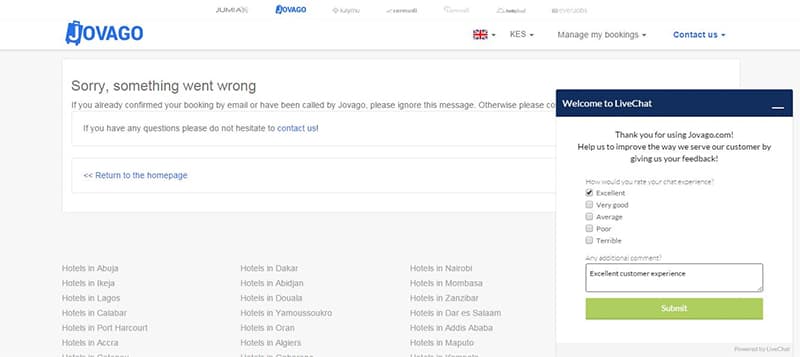 We all go to websites to learn more about a company's products, imagine if we all knew there is someone on the backend to answer all our unclear questions. Have you stumbled onto something similar? Who else can we give kudos to?
Share