Digital Transformation
The quest to understand how innovation and technology can shape new customer experiences.
Safaricom saves millions of shilling with our Digital Annual Report
Up to 2008, Safaricom had been printing about 1 million annual reports for its shareholders. In 2009, DB approached Safaricom and proposed the move to a more cost-effective solution; Our Digital Annual Report Platform.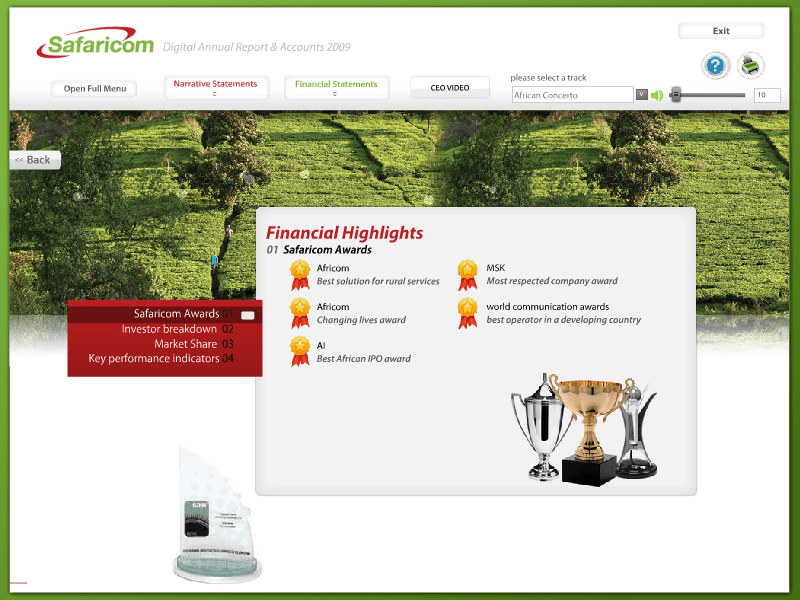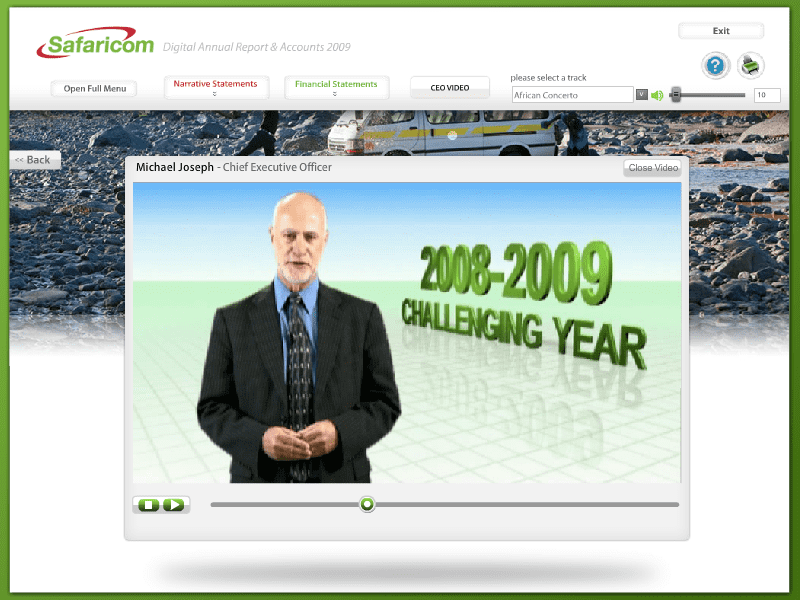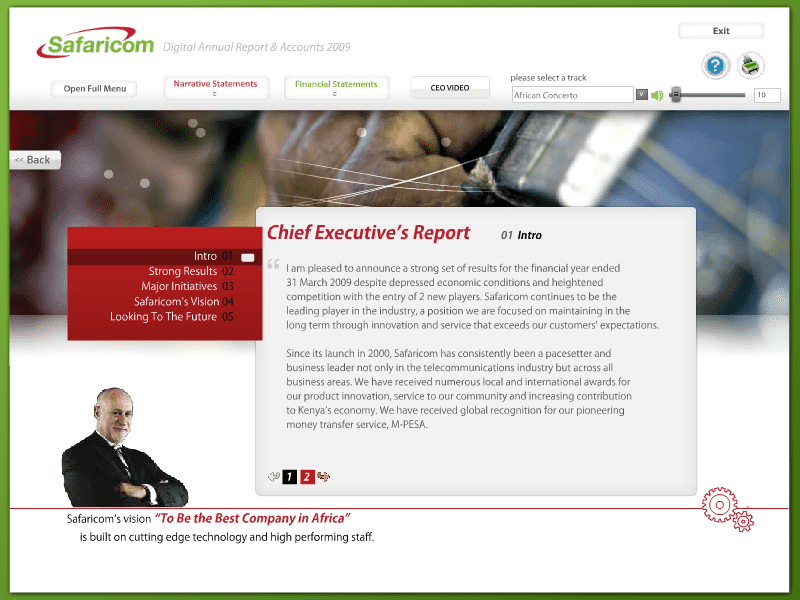 The solution was focused on producing the annual report mostly for digital consumption., allowing us to get feedback from the audience, but also featured some print.
Results: 95% Savings on the previous year | feedback at scale from shareholders | Award for best Financial Reporting in Africa (2009)
Share